Discover more from MAN of MISSOURI
Small town storyteller – Rabbit hole explorer – Polite bomb thrower
The Federal Case Against Former Willard Mayor & Alderman Corey Hendrickson
The case appeared on the federal docket this morning
Updated 10/25 at 7:28pm — Springfield Daily Citizen article here.
Updated 10/25 at 5:22pm — News-Leader article here.
Original MoM article from January 2, 2023, here.
---
Alderman Hendrickson resigned yesterday, October 24, 2023.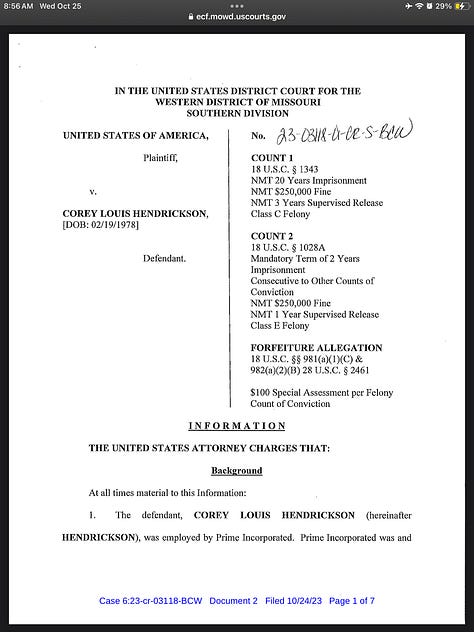 Thanks for reading MAN of MISSOURI! Subscribe for free to receive new posts and support my work.